At Our Clinic

What you will experience during your time with us

The definition of the word "doctor" comes from Middle Latin meaning "teacher, advisor, scholar"; "to show, teach, make to appear right".

I have this definition on display in each of my examination rooms. It serves to remind me of my purpose, and it is my promise to my patients on what they should expect of me.

Sometimes it is an easy task. Sometimes it can be quite challenging to ensure that I have done my job properly. Teaching takes time, clarity of thought and dedication to ensure that my patients fully understand their conditions and how to best manage them.

Frequently this may mean that I am behind schedule. However, if anyone leaves without understanding what it was that brought them to me, I have not helped them on the path to recovery, and I have failed to fulfill my duties as a doctor.
Before Your Appointment
A Dermatologist is a medical specialist who is usually asked by your family doctor to help in diagnosing and managing your skin problem. Dr. Searles is part of your medical team, and works along with your family doctor. Dr. Searles will provide instructions to you and your family doctor on how to take better care of your skin problem.

Once you or your family doctor feels it necessary to see Dr. Searles, your family doctor contacts Dr. Searles' office to provide information on your medical problem.

A few days before your appointment, you will receive a telephone call from Dr. Searles' office in order to confirm the appointment time. Directions to the office will be provided if needed.

You will be reminded to bring any medications, creams or other treatments with you to the appointment. Some people find that getting an updated medication list from their pharmacist is also useful, especially if you have many medications. You will also be reminded to bring your Alberta Health Card.

You may find it useful to arrive about 10 minutes before your appointment time in order to complete the medical history forms

download a PDF version of the Medical History Form.
When You Arrive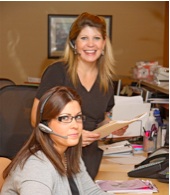 At the office, please report to one of the Receptionists.
You will be greeted by Dr. Searles' Receptionists, and provided with two forms to complete.
As Dr. Searles is one of the main teachers for Family Practice doctor trainees, he is regularly asked to teach at the Medical School. Dr. Searles is grateful to all of his patients who have agreed to share their time with medical trainees. You will be asked if you would be willing to allow Dr. Searles to have trainees with him at the time of your appointment. Feel free to discuss this further with any of Dr. Searles' staff or with Dr. Searles.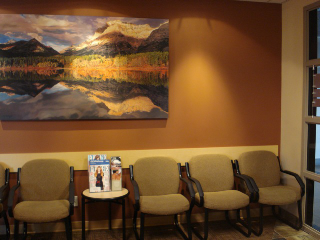 You will be asked to complete a Medical History form. This is very important to be as complete as possible. Many skin conditions are caused by other medical conditions, and any treatments considered by Dr. Searles may be affected by other medications you may be taking, or by any allergies you may have. You may complete this form before your appointment by downloading a copy.
A Nurse will ask you to come to the Examination Area. The nurse will measure your weight and take your blood pressure and pulse.
Your Appointment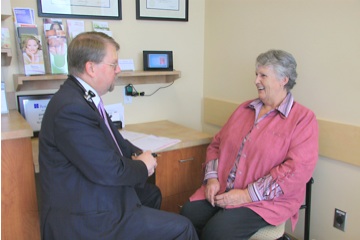 You will then be brought into the examination room. The Nurse has been trained by Dr. Searles to collect some information about you and your skin problem. Depending on your problem, the Nurse may ask you to change into a gown. She will then give this information to Dr. Searles for review.
Dr. Searles will review with you all the information gathered. He will examine your condition using special instruments if needed. He will arrange for any testing that may be needed in order to correctly diagnose your skin condition. He will explain the diagnosis and your options for treating your condition.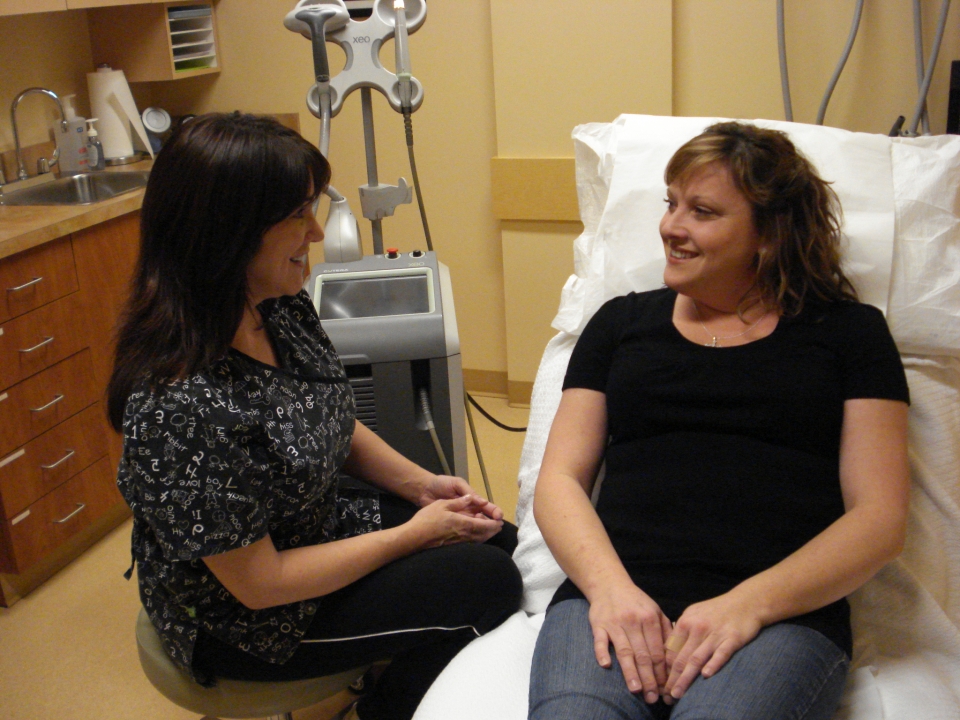 This is one of the most important parts of your visit. It is also the leading reason for why there may be a delay on the day of your appointment. Dr. Searles feels it is extremely important that you understand what you have, and that you understand the choices on how to best treat your condition. You will be told what to expect, and when to expect it. If you do not understand what is being said, please let Dr. Searles know.
If a test is needed, Dr. Searles will give you any necessary forms for the lab. If a biopsy or other procedure is needed, then this will be either done at that time, or an appointment will be made if more time is needed to do the procedure.
Some conditions will require a follow up visit. Otherwise, Dr. Searles will advise you if he expects your family doctor to monitor and follow your skin condition. At the end of the appointment, you will be asked to check out at the Reception. If there is a fee for any noninsured services, you may pay at checkout. Dr. Searles accepts cash, debit, and Visa or Mastercard credit cards.
After Your Appointment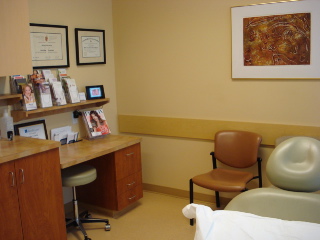 While your appointment may be over, Dr. Searles is still working on your behalf. A letter is written to your family doctor that discusses your appointment in detail. Your family doctor is told what treatments have been done, and what to look out for in terms of side effects and responses to treatment.
If there were any tests or procedures done, Dr. Searles reviews each report and ensures that your family doctor also receives a copy. Dr. Searles answers any questions your doctor may have about the results. If further testing is needed, Dr. Searles' staff will contact you.
If you have a follow up appointment with Dr. Searles and there were tests that were to be done before the appointment, please ensure that these tests are done about 4 to 5 days before. In that way, the lab results should be available to Dr. Searles at the time of the appointment.